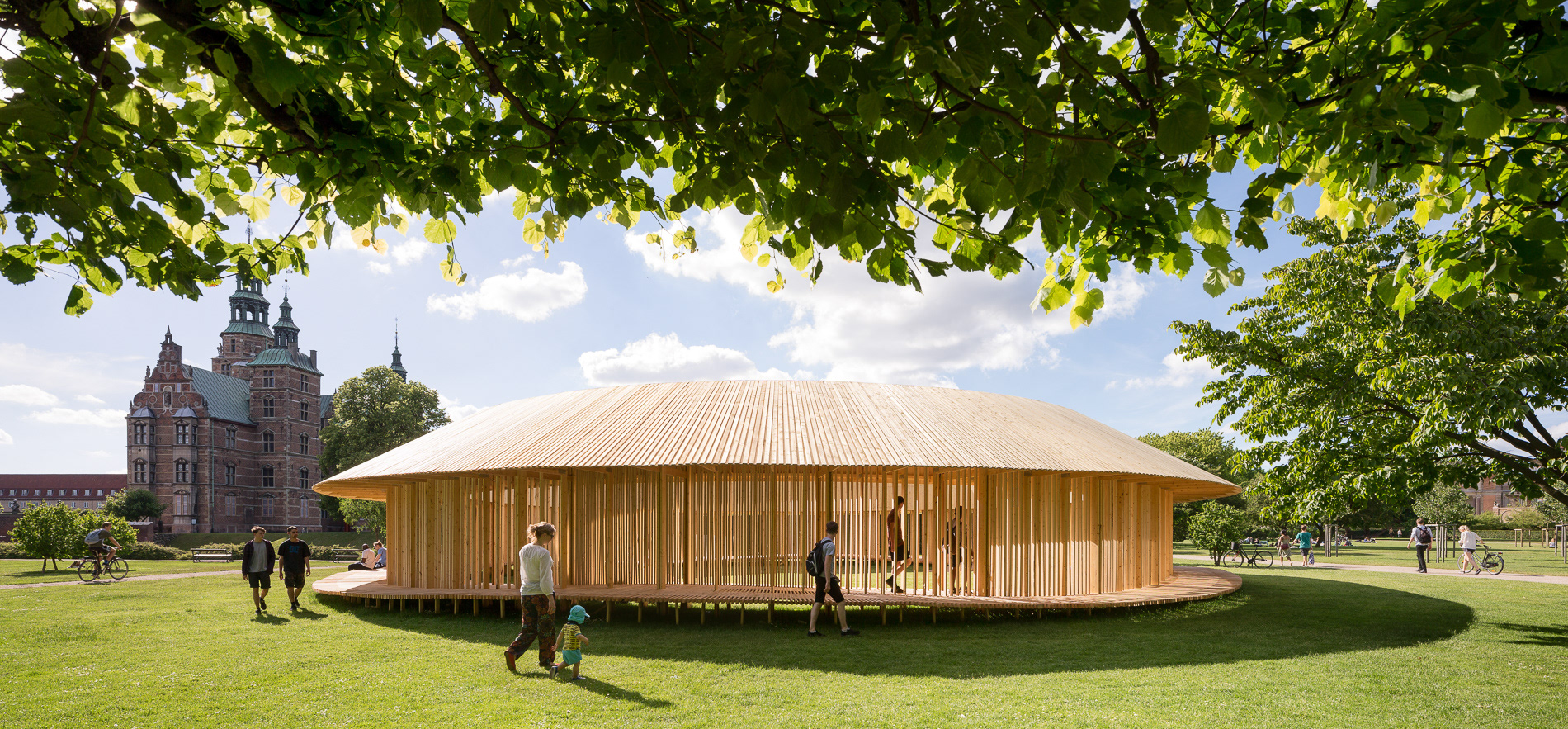 OMKRING blev til på baggrund af en åben arkitektkonkurrence vundet af Mikkel Kjærgård Christiansen og Jesper Kort Andersen. 
Pavillonen er et midlertidigt arkitekturværk, der giver et nyt og poetisk perspektiv på besøget i en af Københavns smukkeste parker, Kongens Have. Her mødes kulturarven og det flygtige i et helt særligt rum, en oase i byens pulserende liv, hvor det er parkens gæster, der bestemmer.
AROUND is realized from the competition proposal in an open architectural competition organized by The Danish Architects' Association and won by Mikkel Kjærgård Christiansen and Jesper Kort Andersen, both architects MAA. The pavilion is a temporary work of architecture adding a fresh perspective to your visit to one of the finest parks in Copenhagen, the King's Gardens. Here, cultural heritage meets evanescence in a most particular space, an urban oasis in the midst of the city, a place where the guests in the park rule.
All photos by Hampus Berndtson